Gosh! Looking at my previous entries I suddenly realized that there are some stuff that I haven't completed yet though I promised that I would! =(
With this, I remembered the famous negative traits of Filipinos which we call "Ningas Kugon" (Bush Fire) wherein it as a trait of a person who starts something and doesn't finish it....Ouch!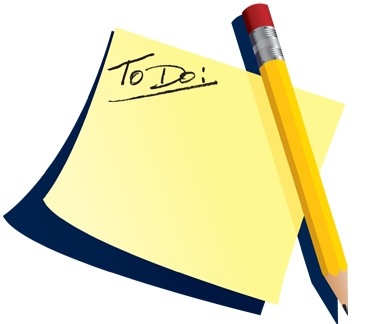 Let's see... I (we) have yet to finish the following:
* A scrapbook page of our family picture taken on my wedding. It was supposedly my gift to my grandmother which I haven't started.
* The crosstitch project that I started last year and I was planning to finish it before my wedding so I can have it frame and to be bless in UST Church on our wedding day. Obviously, it didn't happen. I should continue this project since I have the materials already.
* Pictures that are long overdue which we need to choose for our wedding album! And of course required pictures to be used by our photo/video supplier for our edited video. Shucks! The reason why it took us long to do this is because our photog supplier said that if we want to have our pictures edited in B&W or Sephia, we should do it ourselves and just give them the copy. According to them, it's not part of the package that we have paid for that they should do the photo editing. Bummer! So, up to now I have to choose and edit the pictures before we can submit them the final photos. Geeze...I wish they can still remember us...hihihi.
Just thinking about all these stuff made me tired already. I can start the first one on the list then followed by the second. The thirs one...hmmm... I can probably start next month for that. I'm crossing my fingers...