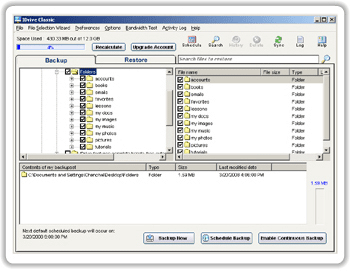 No worries of storing your photos, medias and other important documents for IDrive offers a 2GB
online backup
space absolutely free! I myself signed up for one. It's easy to use and it's reliable and secure. All you have to do is go to their website and register. Once on their website you just have to download the IDrive backup and install it on your PC. The GUI is similar to Microsoft Windows Explorer making it a user-friendly application. Apart from that you can access your files anytime, anywhere. A user's manual is provided to guide you on how to use it.
Plus, they will give you an extra 10GB of backup space when you refer them to your email contacts. How COOL is that?
IDrive has been recently awarded the PCWORLD '101 Best Freebies'. So, what are you waiting for? Sign-up now!